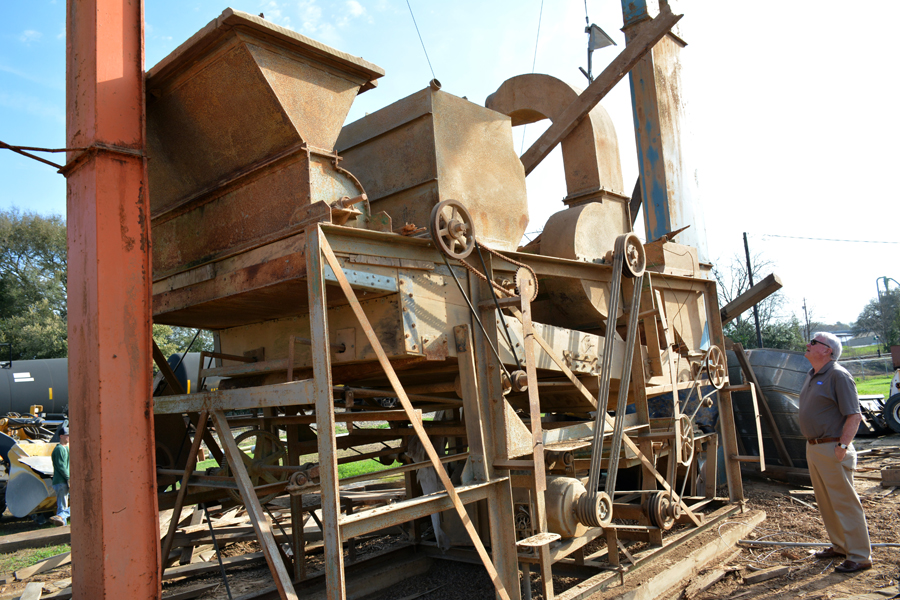 There is a real value in hindsight. How would you do something differently knowing what you know today? Asking that question stirs possibilities. This happens to be the case for an HMC Cleaner, one of the first ever designed and built by the late Lewis Carter, Sr.
This particular HMC Cleaner had its run at the Dollar Farm Products facility in Bainbridge, Georgia. It was installed there some time in the late 1950's. The structure which housed it is demolished, but Tommy Dollar, CEO of Dollar Farm Products, was kind enough to let us know about the Cleaner before possibly having it scrapped.
Lewis M. Carter, Jr. took some time to evaluate the machine and was able to determine that it did indeed merit further inspection. Carter said, "Most of all, accepting ownership of this HMC Cleaner is a way to help preserve our heritage and founding principles. When we see this machine, we see the journey they begun. LMC continues that journey today. This is where the process begins to insure healthy and safe foods."
So now, it has been set into motion to bring this HMC Cleaner back to Donalsonville where the R&D team can reverse-engineer some of its components and study the mechanics. Who knows what new insights can be gained from it and what new directions it can lead us into the future.